Poly Water Tank Repairs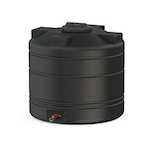 Plastic welding is very well suited to making repairs to poly water tanks.

It is more common than people realise for poly water tanks to split over time, especially if they recieved constant UV damage from being in a sunny location.

Being an expensive and difficult to replace asset, having it plastic welded professionally can get your tank back into working order at a fraction of the cosst or replacement, disposal and refitting.

We are passionate about repairing watertanks as the last thing we want to see is it to needlesly end up in landfill. Please get in touch with us to book a time to repair your water tank below.
Online Quote Form

Get in touch with us for a quick online quote and let us know about your damaged item(s). We will reply promptly with a down to earth quote and any worthwhile information to help conduct the repairs effectively.