About Us & Plastic Welding

Performing plastic repairs requires plastic welding (wikipedia) which is an overlooked solution for damaged plastic items and it shouldn't be. It provides an economic alternative to replacement, disposal and re-fitting which saves time and reduces plastic waste.
Common items we repair, but not limited to, are: (see more):
Caravaning Products, Interior Fittings and Water Tanks
Wheelie Bin Repair
Feeding Troughs
Radiator Tank Repair
Hard to Replace Items
Any other damaged plastic items worthy of repair, just get in touch.
Plastic welding is unequivocally the best way to repair plastic items as silcone and glues do not work on some plastic types and different plastics need differernt sorts of glues in order to be effective. Plastic welding has the benefit of fusing plastic back together using heat creating a homogenous, strong and durable weld. It works very similar to metal welding. When performing a plastic weld it is important to prepare the surface of the damaged item properly beforehand and to use the correct welding filament.
At ACT Plastic Repairs we demand precision in the pre-welding surface preperation of damage items to deliver the most effective weld. We source high quality plastic welding filaments and tools from leading plastic welding suppliers such as Forsthoff and Techspan enabling us to work with all major plastic types including PP, HDPE, MDPE, LDPE, PVC, PC, PA, ABS, PET, PS and PMMA.
Who Are We

We are a Canberra based business which offers a mobile plastic repair service and plastic welding service 360˚ around Canberra and the surrounding NSW region for 300+ kilometres. Our goal is to provide you with down to earth information and service and an alternative to replacing expensive or difficult to replace plastic items and ultimately find the best win-win scenario.
Our Services

Free quote and information
Mobile on-site repairs - We come to you
Occasionally in house repairs
(reserved for bulk or difficult items)
Pick up and drop off
Plastic welding
Plastic alterations
Warranty repairs
Why Choose Repairs:

Plastic repair

saves time & money

on the cost of replacement, disposal and re-fitting.
Our

expertise comes to you

for on-site plastic repairs.
Repairing

multiple items together can be very economic

for businesses and institutions.
End result is equally as

strong and as durable

as new.
Plastic welds can be tidied up

ready for painting

.
Some items can be hard (or annoying) to source and replace.
Plastic welding is

viable and often overlooked

Diverse applications

across all industries.
More than

90% of plastics can be welded

successfully.

Enviromentally Friendly Solution

.
Applications and Examples

By no means is this an exhaustive list of applications; customers are always finding weird and interesting things for us to repair or alter. This list should give you a general idea of what is possible. If your item(s) isn't listed please get in contact with us via phone or submit the online quote form below and we will discuss the job with you.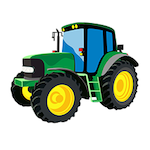 Agricultural Poly Repairs
Poly Water Tank Repairs - Very Economic Solution
Agricultural Equipment - Tractor Bonnets and Bumpers
Tractors and other Heavy Machinery body parts
Machinery Parts
Damaged Non-Pressurised PVC Pipes
Horticultural Equipment
Perspex & Polycarbonate Greenhouses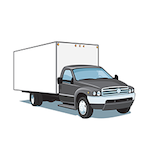 Automotive Plastic repairs
Truck Parts and Accessories
Poly Tub Ute Trays
Interior Plastics
Headlight Covers, Spoilers and Body Kits
Truck Tarpaulins
4x4 Accessories
Caravans and Accessories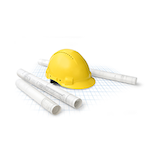 Commercial poly repairs
Transporter Tanks
Machinery Parts and Casings
Food Processing
Custom Lab Equipment Fabrication
Plastic Crates
Wheelie Bins of All Sizes
Portaloos
Bulk Service with Multiple Items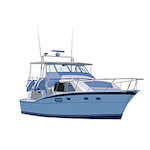 Marine and Poly Boat Repairs
Boating Equipment
Fishing Equipment
Cabin Interiors and Fittings
Fender Docks and Pontoons
Bait Boards, Bait Boxes, Seating and Trim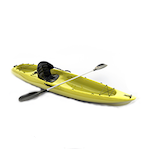 Recreational Equipment Repairs
Coolers / Iceboxes
Motorbike fairings / Parts
Playground Equipment
Watersildes
Camping Products
4x4 Parts and Accessories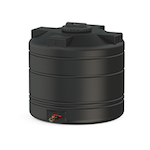 Domestic Poly Repairs
Poly Water Tank Repairs
Pool Skimmer Boxes
Pool Accesories
Greenhouse Parts
Gardening Products
Backpack Sprayers
Whitegoods / Fridge Parts
Wheelie Bins
Keep Sakes and Hard to Find Items